Garena Free Fire Moco Rebirth event: Event details, release date, rewards and More Know Complete Details From Here.
In Free Fire's Moco Puzzle, gamers have to complete certain tasks, in return for which they will get rewards.
But out of these tasks, there is confusion among many players regarding the 'Find the door to unlock' task. We are here to clear your confusion.
New events are frequently added to Garena Free Fire, which keep the game fun for the players. Players can also win in-game rewards by participating in these events.
Recently, Free Fire has released the "Moco: Rebirth" calendar, under which many events will be hosted in the game. One of these events is "The Puzzle".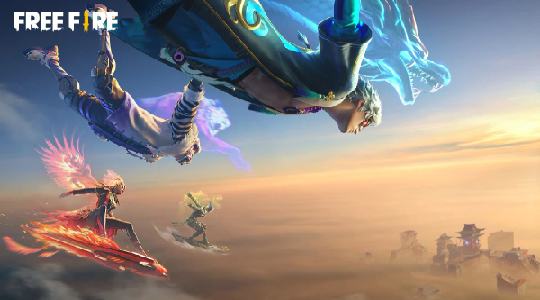 Free Fire Moco Rebirth Event Details
The Moco Rebirth event will run from September 6 to 13. Here you can win Moco Basball Bat. You'll find this in the Free Moco's Swing tab of the event.
Here players just have to log in every day, in return for which they will get rewards. These rewards include Gold Royale Voucher, Weapon Royale Voucher and Moco's Baseball Bat.
How to Solve Find the Door to Unlock Task
In Free Fire's Moco Puzzle event, you'll find the Find the door to unlock task. To accomplish this you have to follow the steps given below.
Step 1: After appearing on the task screen, you have to tap on the letters D – O – O – R. Keep in mind that you'll need to double-tap the letter O.
Step 2: After tapping, the next screen will appear in front of you, where you have to tap on the blue arrow.
Step 3: Now you will be asked for the password. Next to the box for entering the password, you will find a power button, pressing which you will get the password. This password will be different for everyone.
Step 4: Enter the password and enter the HELLOWORLD authentication code on the next screen.
Step 5: Now you can collect your reward.In reward you will get Moco Month banner and Turquoise Warning avatar. In addition to this puzzle, the following events will also be added to Moco Rebirth:
FF Redeem Codes Garena Rewards
Garena Free Fire Max Pre Registration
Garena Free Fire Moco Rebirth event Rewards
Free Moco's Swing (September 6 to September 13)
Daily Login (September 10 to September 26)
Coder's Crib (September 10 to September 26)
Moco's Challenge (September 12 to September 21)
Moco's Pan Login (September 12 to September 23)
Moco Jump (September 15 to September 26)
18 Sep Login (September 18)
Playtime on 18 Sep (September 18)
Peak Day Double Drop (September 18)
Play Stronghold Mode (September 18 to September 22)