Omkar – Author
About
Omkar has been the lead Author On This Website. He Write Quiz questions & answers, Tech news, Gaming News, Web Stories On This Portal Since 2019. He Started His Blogging Journey From 2018. He Also Successfully Runs Many Website's along With This Web Portal.
Contact: Submit Feedback, Queries Through Contact Us Form.
Telegram – Gaming Channel
Telegram – Govi Quiz
Favourite Topics
Stock Market, Finance, IPO, Investment, Amazon Flipkart Quizzes, Tech News, Current Affairs, Trending topics on the web.
---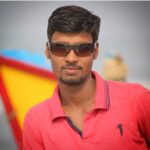 Amit – Admin
About
Amit is a very enthusiastic young entrepreneur. He started his writing journey from 2017. He likes to write trending topics on the internet. He is a full time editor and writer on this blog.
Favourite Topics
Gaming, Tech News, Current Affairs, Govt Jobs, Education, Web Stories, Stock Market News, Online Offers, Deals.
Contact
Facebook – FB Page
Twitter – @govijobs