Indus Battle Royale Pre-Registration on Android, IOS: Good news available for PUBG & Free fire fans. Indus, a battle royale video game made in India, is almost ready to run.
Let us inform you that the Indian government initially outlawed PUBG and then BGMI due to worries about data privacy.
The good news is that a new competitor to these battle royale games will be available in India soon. Made in india Indus Battle Royale Pre-Registration process is started now.
The much-anticipated "Indo-Futuristic" Battle Royale video game, Indus, has recently unveiled its trailer. The battle royale game Indus is comparable with PUBG and Fortnite in terms of features.
In this game, the players fly to a map where they have to engage in combat with each other and make it to the finish line to win.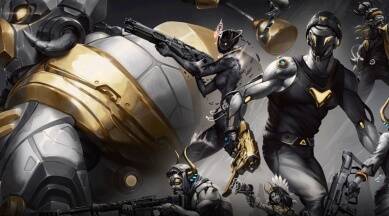 Indus Battle Royale Pre-Registration
| | |
| --- | --- |
| Game name | Indus Battle Royale |
| Developer | Indus game |
| Country | India |
| Indus Battle Royale Pre-Registration india starting date | 26th January 2023 |
| Available on | Android, Apple IOS |
| Game category | Action multiplayer |
| Official website | www.indusgame.com |
Made in India Indus Battle Royale details
Players will be dropped on "the mythological world, the mystical island of Veerlok on the Indus," according to the game's official Google Play page.
The player's primary task will be to stay alive while searching for the "Elegant Element Cosmium".
Players must find weapons, equipment and consumables in order to survive, escape within a set amount of time and play additional games with a battle royale theme.
The characters that the player can play are also introduced in the video, although they resemble those in Apex Legends. Adam, who appears to be a player from Newcastle in Apex Legends, is the main character.
In addition, there is Sir-Taj, which resembles Pathfinder in Apex. Alternative humanoid figures like Big-Gaz and Adya are available for users to choose from.
Indus Battle Royale launch date
Indus Battle Royale's official launch information has not been disclosed by Supergaming yet.
Although users will be able to purchase "random goods" in-game, the software will be available for free download.
As already said, the new game is expected to rival India's current battle royale-style games. The fact that games like PUBG, Garena Free Fire, and BGMI are banned in India can potentially be a benefit.
Players can download Call of Duty and Apex Legends, but both of these action games are resource-intensive and demand a smartphone with enough processing power to run at its highest settings.
Indus Battle Royale Pre-Registration Google play store Android, IOS
Google Play is now accepting pre-registration for Supergaming's Indus Battle Royale, which is based in Pune.
The Made-in-India game had been in development for a while and was made for smartphones alongside other battle royale-style games like Apex Legends, Call of Duty, and PUBG's BGMI (Battlegrounds Mobile India) adaptation for India.
On January 26, Republic Day, the creators also posted the initial gameplay of the game on YouTube.
With its long valleys and enormous cliffs, the in-game scenery of Indus appears initially to be influenced by the landscapes of Apex Legends.