Maha jobs Portal Online Registration on mahajobs.maharashtra.gov.in
Maha Jobs Portal 2020 Online Registration. The New portal by Government of Maharashtra Jobs Portal named as MAHAJOBS – Industrial Employment Bureau.
On 6th July 2020 Maharashtra Chief Minister Uddhav Thakare launched a Mahajobs Portal for Job Seekers and Industrial Employers.
Maharashtra state Job seeker get latest Skilled, Semi Skilled and UnSkilled Jobs in this portal. As many as 270,000 youths registered for jobs on the Mahajobs portal launched by the state government two months ago, but only 500 of them got direct employment.
The portal was inaugurated on July 6 by Chief Minister Uddhav Thakre It was claimed that this would provide employment to the Bhumiputras after many foreign workers left their states.
So far 2 lakh 70 thousand youth have registered. Of these, 22,355 applied for the job. The same portal also appealed to the industries ready to give jobs to register. These industries started the process of employing 4500 workers.
According to the official website of the government, 500 people have actually got employment. The enrollment is large among graduates and they do not have the skills required by the industry. Therefore, the industries registered on the portal are facing difficulties in providing employment to them.
After easing the lockdown, 65,000 industries were started in the state. 'Only locals are required to provide employment. Entrepreneurs say that it is not possible to recruit new people at a time when the lockdown has hit us hard.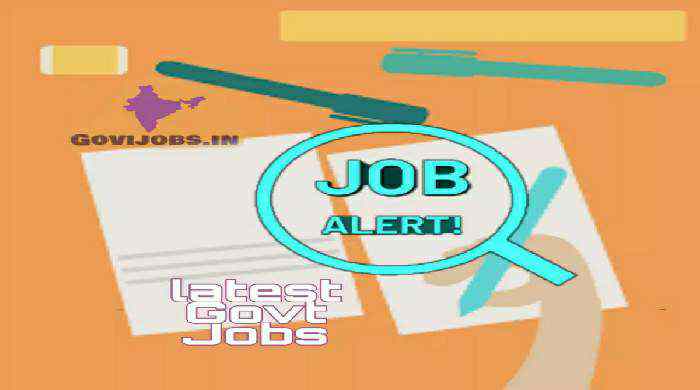 That is the percentage
If the percentage of registered and directly employed youth is deducted, only .002 per cent youth got employment. The ratio of youth applying for jobs to those employed is 2.2 per cent.
Information is not posted on the portal
Industries that register for employment also employ young people, but information on how many young people they employ is not posted on the portal by the industry, IT officials said.
The Skills Development, Employment and Entrepreneurship Department has provided employment to 53,041 unemployed persons during the lockdown through Mahasvayam web portals, online job fairs etc., claimed the department's minister Nawab Malik.
Maha Jobs Portal 2020 Mahajobs Apply Online
mahajobs.maharashtra.gov.in Maharashtra State Government Jobs & Recruitment portal is started now as MahaJobs the URL of this portal is mahajobs.maharashtra.gov.in where Government Employment Department will keep updating all job vacancies.
The Jobs Like MIDC jobs & vacancies will be published on this MahaJob portal. mahajob portal 2020 Updates & details are given here. Maha Job Portal Updates are given regularly.
Today Update : Mahajob website is now working from last few hours. It may be possible maintenance work may be in progress.
So Now, People large number of peoples are searching for Maha Jobs Portal as maha jobs Maharashtra gov in 2020, maha jobs Maharashtra gov com, maha jobs Maharashtra government in, mahajobs Maharashtra gov in and also other similar names.
So Just Read Following given all details carefully & Apply For the Registration Steps. Also the List of Document required for registration is given below.
Details about Maha Job Portal
Chief Minister Uddhav Thakare inaugurated 'Maha Jobs' portal today. The purpose of launching this portal is to provide jobs to Marathi children in the state industry.
This portal will provide information on what kind of workers companies want. Stating that Maharashtra has always led the country in a pioneering and grandiose manner, Chief Minister Uddhav Thackeray said that the website "Mahajobs", which was launched today, is one of the crown jewels of Maharashtra.
He hoped that Bhumiputra would be provided employment in a transparent manner through this portal which was started recognizing the need of the hour.
How to register on Mahajobs portal?
You can register for free on the Mahajobs portal. First fill in your name, mobile number, email id. This will be followed by the OTP number on the mobile or email ID. If that OTP number matches, you will be registered in your name.
documents required for Online registration on Maha jobs?
Keep the following documents with you:
1. It is mandatory to upload the domicile of Maharashtra.
2. Academic certificate
3. Skills Certificate
4. Photo
How to use Maha jobs Portal?
Here are two login options for industry to find a job. After logging in, companies should register themselves and report their current manpower requirements here. A person looking for a job, skilled or unskilled, should fill in their detailed personal information for registration.
In this way, with the help of Mahajob, every private company is trying to provide the required manpower and innumerable job options to every worker in its own district.
Mahajobs Portal Help Line number
The help Line Number & Email is given for the guidance of candidates. If candidates facing any problems they can Contact the Given Help line number.
The MahaJobs website mahajobs.maharashtra.gov.in given Number 022-61316405 or Email ID mahajob.support@mahait.org
Industry Minister Subhash Desai, Labor Minister Dilip Walse Patil, Skills Development Minister Nawab Malik, Minister of State for Industry Smt. Aditi Tatkare along with Principal Secretary of Industries B Venugopal Reddy, Chief Executive Officer of MIDC Dr. P. Dr. Anbalgan, Development Commissioner Harshdeep Kamble, an entrepreneur from every part of the state and a Bhumiputra looking for employment opportunities, participated in the event.
There should be a portal that provides jobs to unemployed youth
While launching the Mahajobs portal, the Chief Minister hoped that the portal would be simpler and more convenient. He said that in the past, only the information of the unemployed was known through the employment exchange.
But we don't know how many people got employment. That shouldn't be the case with this portal. This portal should be regularly reviewed for job and employment. It should also be mentioned how many jobs have been provided through the portal.
If there are any problems facing the entrepreneurs and the youth of the state, it should also be studied. He said that this portal should not be a registrar for the unemployed but a portal for providing jobs to the unemployed.
The manpower needs of the industry should be met through the portal
Through Mahajobs, the needs of both the entrepreneurs and Bhumiputras of the state should be met, the industries should get the required manpower and the youth should get employment.
The Chief Minister hoped that the state would be satisfied with the rapid development of the state through this coordination.
Although Corona has created a crisis in front of us, there are certain things taught for sure. It teaches to be self-reliant, just as Corona taught to look after health at home.
What are Mahajobs?
The Government of Maharashtra is providing opportunities to rural and urban youth in various districts and rural areas of Maharashtra to get the best job and build a successful career that suits their skills.
So no one can stop these young people from progressing and taking an important part of the industrial sector. If they add hard work to their skills, their progress will skyrocket.
Our dream is to take Maharashtra to the next level of progress. Maharashtra is ready to move forward by facing all the challenges ahead without any effort for industrial development.
When foreign companies come here to invest or expand here, they will be in dire need of manpower and Mahajobs will be an effective platform and a great way to meet that need.
As part of various agreements, investor agreements have been signed with more than 14 countries and the investment in various industries will be over Rs 25,000 crore. Is.
Now the Government of Maharashtra has created a great link between companies and skilled semi-skilled and unskilled workers as an Industrial Employment Bureau in the form of Mahajob.
Where all the skilled semi-skilled and unskilled workers in Maharashtra have a huge opportunity of employment in 950 more occupations in seventeen sectors.
Corona is going to be a big help in compensating for the financial loss. But now every new skilled semi-skilled and unskilled worker in Maharashtra will be able to reach the desired or suitable job and companies will also be able to easily find the required technology and workers.
A great job has been created for this. In order to give more time to the industrial system of Maharashtra and to increase foreign investment in the industrial sector and create more employment, the Government of Maharashtra has relaxed the rules regarding the establishment of new industries.
Therefore, it is certain that many foreign companies will be started in Maharashtra in the near future and all the skilled, semi-skilled and unskilled manpower required for these companies will be provided through Mahajob.
This will easily solve the problem of manpower required by the companies and will also provide new employment to the youth of Maharashtra who are looking for jobs. A new advanced industrial era is starting in Maharashtra.
How To Register online on Maha Jobs Portal 2020?
Firstly, Visit Official Website Mahajobs then
Then Click On Job Finder Registration Tab.
Fill all information name, e-mail ID, Phone number.
Click On yes Tab if you have the domicile of Maharashtra.
You will receive an OTP on your registered number as well as your e-mail ID.
Submit and verify your number and select a strong password
Enter the right captcha and hit submit Button.
Objectives of MahaJob Portal:
So the Mahajob Portal is the link between job seekers and entrepreneurs which is helpful for both.
This portal is Reducing the gap between demand and supply of manpower in different types of skills.
Enabling industries to operate seamlessly.
To create a permanent system of skilled manpower for industries in Maharashtra to get suitable local workers.
Join Us To Get Latest Updates
Also Read This
NLC India Recruitment 2020 | NLC India Apprentice Job Vacancy 2020
Amazon Quiz 2 October 2020 Answers | Win Exciting Prizes
CCRI Nagpur Bharti 2020 | CCRI Nagpur Recruitment 2020
GMC Dhule Bharti 2020 | GMC Dhule Recruitment 2020
Maharashtra Postal Circle Bharti 2020 | Apply Here For 1371 Vacancies