Maharashtra Mahaswayam Employment Online Registration 2020 | rojgar.mahaswayam.gov.in online potal Registration | Mahaswayam employment online application. महास्वयं रोजगार पंजीकरण महाराष्ट्र
Maharashtra Mahaswayam Employment Registration 2020. Maharashtra government has launched an integrated web portal for Mahaseva Employment Online Registration.
Subsequently, all those who are looking for employment in Maharashtra can register online on the Mahasvayam portal.
Accordingly, MahaRojgar Mahaswayam registration will provide easy access to jobs for job seekers specified by various employers.
Interested applicants can register online through the official website mahaswayam.in or login directly to rojgar.mahaswayam.in.
Visit Our Website govijobs.in to get latest Updates and all other important details of Mahaswayam Online Registration / rojgar.mahaswayam.gov.in online Registration, login.
The Maharashtra government has launched Mahasvayam integrated web portal, which has 3 parts – first is employment for youth (Maharojgar), second is skill development (MSSDS) and third is Swarojgar (Mahaswayamrojgar).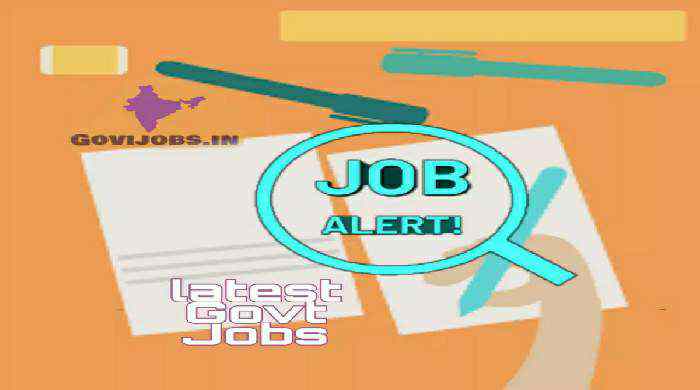 Mahaswayam Employment Registration Overview
| | |
| --- | --- |
| Scheme Name | Mahaswayam Employment |
| started by | Maharashtra Govt |
| Marathi Name | महास्वयंम रोजगार नोंदणी महाराष्ट्र |
| Scheme beneficary | Unemployed youth of the state Maharashtra |
| Application Method | Online |
| Purpose | give jobs to Unemployed youth of the state Maharashtra |
| Official Website | rojgar.mahaswayam.gov.in |
Jalgaon Rojgar Melava 2020 | Jalgaon Job Fair 2020
Earlier, Maharashtra government has 3 different portals for the above mentioned 3 parts – MSSDS (kaushalya.mahaswayam.in), Maharojgar (rojgar.mahaswayam.in) and Mahaswayamrojgar (udyog.mahaswayam.in).
Now all these web portals have been merged into a single Mahasvayam web portal. All aspiring job seekers can login after registering on the Mahaswamy Employment Portal mahaswayam.in.
How to register online on Mahaswayam Employment Registration Maharashtra portal?
If you also want to register in Maharashtra Mahaswayam Rojgar Portal. So below is the complete procedure for online registration and login:
First of all go to the official website of Maharashtra Mahasvayam Rojgar. The link is given below.Then on the homepage, click on the "Employment" tab in the main menu.
Candidates can directly click on the link given below for Rojgar Mahaswayam Registration.Here candidates can enter their skills / education / district and search for relevant jobs from the list of jobs.
However, to apply for a job, the applicant must first register Mahaswyam on the online portal.
For this reason, candidates have to click on the "Register" tab under the section "Job-Seeker Login".
Later, the Job-Seeker registration form will open as shown below:
Job-Seekers-Online-Registration-Form-Mahaswayam-Portal
Job-Seekers-Online-Registration-Form-Mahaswayam-Portal
Here the candidates have to fill the required details as per the details in their Aadhaar card. Finally, candidates can click on the "Register" button to complete the Mahaswamy employment registration process.
After this, candidates will get mahaswayam.in registration ID and password, through which job seekers can login on rojgar.mahaswayam.in. After completing this process of registration and login of Rojgar Mahaswayam, candidates can choose the appropriate job from the list on Mahaswayam web portal.
Raigad Job Fair 2020 | Raigad Rojgar Melva 2020 Apply Here
Maharashtra Rojgar Melava 2020 | Maharashtra Job Fair 2020
Offline process of applying for Mahaswayam employment registration in Maharashtra
If you want to apply Register through offline, then you have to follow the procedure given below.
First you need to go to the nearest Employment Exchange.
On the Employment Exchange you have to ask for a registration form.
All important information such as name, address etc. have to be filled in the registration form.
All required documents have to be attached to the registration form.
You also have to take all your original documents to the Employment Exchange.
Now you have to submit the application form to the Employment Exchange.
Now you have to take the recipe.
Benefits of Mahaswayam Portal (Maharashtra Mahaswayam Portal Benefitis) –
This new Rojgar Mahaswayam web portal is a combination of 3 important components to tackle unemployment for the welfare of youth in Maharashtra:
Component Operations Organization Official Website
Skill Development Maharashtra State Skill Development Society (MSSDS) kaushalya.mahaswayam.in
Employment / Jobs Skills Development Directorate, Employment and Entrepreneurship rojgar.mahaswayam.in
Entrepreneurship Annasaheb Patil Economic Development Mahamandal Maidit udyog.mahaswayam.in
Accordingly, all these components have now been merged into a single Mahaswayam web portal – mahaswayam.in. Which will benefit the unemployed youth of Maharashtra in finding jobs.
Join Us To Get Latest Updates
Maharashtra Mahaswayam Employment Registration Helpline
Department of Skill Development and Entrepreneurship, Maharashtra State Helpline: Helpline No – 022-22625651, 022-22625653 Email Id- helpdeskatsded.in