New Traffic Rules 2020 PDF List. India. New Road Traffic Rules In India 2020. New Motor Vehicle Act 2020. New Traffic Rule Information.
New Traffic Rules have been implemented across the country on 1 September 2019. New traffic rules and fines / challans have been increased by the central government.
In comparison, for breaking traffic rules, drivers will have to pay a penalty several times earlier.
New traffic rules 2020 have been implemented by the government to prevent increasing accidents on the road . Now people have to follow the new traffic rules while driving vehicles.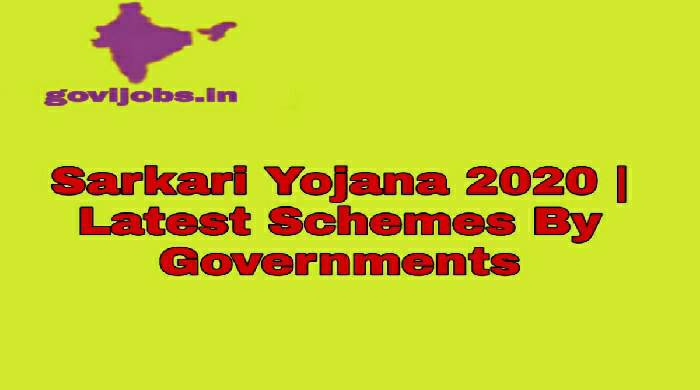 Motor Vehicle Act 2020
Traffic rules in India are as per the New Motor Vehicles (Amendment) Act, 2019. Under this new Motor Vehicle Act 2020.
companies making engine below the standard will be fined up to Rs 500 crores like the first Rs 100 fine for breaking traffic rules under General (Section 137) and (New Section 137) Had to pay but now increased to Rs 500 from Rs 100 (previously, a fine of Rs 100 had to be paid but now Rs 100 was increased to Rs 500).
Today we are going to provide you all information about the New Traffic Rules through this article . Check more info are as Follows.
Road Safety Rules 2020
Under the new law, people who violate the driving license rules will be fined Rs 1 lakh. Driving at high speed on the road will attract a fine of Rs 1,000 to 2,000.
According to the road safety rules , if a minor is caught driving, he will have to pay a fine of Rs 25,000 and the registration of his car will be canceled and the driving license of the minor will not be made till the age of 25.
Under the New Traffic Rules , now people who talk on mobile while driving, traffic jumps, people driving in the wrong direction, dangerous driving people and needless traffic jams will have to pay heavy fines.
Amendment in Motor Vehicles Act
The 1989 Motor Vehicles Act has been amended. Which will be implemented from 1 October 2020. Many major changes were made to these amendments. As if you no longer need to carry physical documents everywhere.
You can keep a soft copy of all your documents and driving license with you. This decision has been initiated to promote digitization. Several more amendments have been made in the Motor Vehicles Act, some of which are the main amendments.
Physical verification of documents
There will be no physical verification of documents under the new traffic rules and if the traffic officer wishes to revoke the driving license, the license can be revoked through the web portal.
Driver and traffic officer information
The behavior of the driver will also be seen under the new Motor Vehicles Act and the identity of the police officer will also be updated in the portal.
vehicle inspection
Whenever any driver or vehicle will be inspected, its record will also be updated on the portal. After the cancellation of the driving license the offender must report to the digital portal.
E challan under new motor vehicle act
All those who violate traffic rules will have to pay a fine under the Motor Vehicle Act 1989. E Challan will be issued for people who break all traffic rules through the official portal .
Digi Locker & M Transport
Handheld communication device
The driver can use any handheld communication device for route navigation. But for this it is necessary to be sure that the driver's focus is on driving.
Soft copy of documents related to driving
Under the new traffic rules, the driver has to store all his documents on mobile. This will prevent them from physically carrying any documents with them. If the traffic police asks for a driving license or other documents, the driver can show a soft copy.
Overview of New Traffic Rules
| | |
| --- | --- |
| Article name | New traffic rules |
| Who launched | Indian government |
| Beneficiary | Citizens of india |
| an objective | Providing information related to new traffic rules. |
| year | 2020 |
Objective of new traffic law 2020
As you know, there are many people in the country who do not follow the road traffic rules and violate the traffic rules, due to which there are many road accidents in India. To suggest this, the central government has given new problems. Has implemented Traffic Rules 2020 . Under this traffic rule, now those who break the traffic rules will have to pay double the fine. With the new traffic rules, now all people in the country will follow the road rules. Now with the provision of fine and punishment, a provision has been made. Through this new traffic laws , there will be a reduction in the accident caused by a car on the road.
New Traffic Rules List 2020
| | | |
| --- | --- | --- |
| crime | First challan or penalty | Now invoice or penalty |
| General (177) | Rs 100 | 500 rupees |
| Violation of Red Regulation Rules (177A) | Rs 100 | 500 rupees |
| Disregard of authority order (179) | 500 rupees | 2000 rupees |
| Driving unauthorized car unlicensed (180) | 1000 rupees | 5000 rupees |
| Driving despite disqualification (182) | 500 rupees | 10000 rupees |
| Driving without license (181) | 500 rupees | 5000 rupees |
| Over Size Vehicle (182B) | | 5000 rupees |
| Over speeding (183) | 400 rupees | 1000 rupees |
| Driving dangerously (184) | 1000 rupees | 5000 rupees |
| Drinking and driving (185) | 2000 rupees | 10000 rupees |
| Racing and driving at high speed (189) | 500 rupees | 5000 rupees |
| Overloading (194) | 2 thousand rupees and 10000 rupees per ton extra | 20 thousand rupees and 2 thousand rupees per ton |
| Seat Belt (194B) | Rs 100 | 1000 rupees |
| Driving without permit (192A) | Up to 5 thousand rupees | Up to 10 thousand rupees |
| Violation of license condition (193) | nothing | 25 thousand rupees to 1 lakh rupees |
| Passenger Overloading (194A) | nothing | 1000 rupees per passenger |
| Overloading on a two-wheeler | Rs 100 | Rs.2,000 and license for three months |
| Not wearing a helmet | Rs 100 | 1000 rupees and license for three months |
| On not giving way to emergency vehicle (194E) | nothing | 10000 rupees |
| On driving without insurance (196) | 1000 rupees | 2000 rupees |
| Power of officers to impose documents (206) | nothing | Driving license will be revoked under 183,184,185,189,190,194c, 194D 194E |
| Crimes committed by enforcement of authority (210B) | nothing | Fine twice under related section |
Importants Links For New Traffic Rules 2020
India New Road Traffic Rules 2020 PDF List Download – Click Here
Join Us To Get Latest Updates
Also Read This
NMK Bharti 2020 | NMK Recruitment 2020 | Maha NMk
DBSKKV Recruitment 2020 | DBSKKV Bharti 2020 Apply Online Here
SGU Kolhapur Bharti 2020 | SGU Kolhapur Recruitment 2020
Amazon Quiz 7 October 2020 Answers | Win Exciting Prizes
Deendayal Bank Beed Recruitment 2020 | Deendayal Bank Beed Bharti