Nuvoco Vistas Corporation Ltd IPO (Nuvoco IPO) Details. Get All Information about IPO Date, Share Price, GMP, Listing Date Details, Allotment Status and Date From Here.
Nuvoco Vistas Corporation Limited, the cement company of Nirma Group, may once again be listed in the market. It was delisted from the exchange about nine years ago.
Its IPO will open for subscription next week on Monday 9 August. The company has fixed a price band of Rs 560-570 per share for this issue.
The face value per share is Rs 10. This IPO will be open for subscription till Wednesday, August 11. Niyogi Enterprises holds 86.56 percent stake in this company.
Under this IPO of Rs 5 thousand crore, new shares worth Rs 1500 crore will be issued and the remaining Rs 3500 crore shares will be issued by Niyogi Enterprise Private Limited under Offer for Sale (OFS).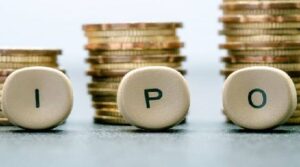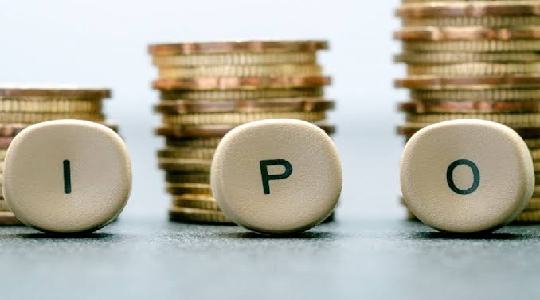 Nuvoco Vistas Corporation Ltd IPO (Nuvoco IPO) Overview
IPO Opening Date
Aug 9, 2021
IPO Closing Date
Aug 11, 2021
Issue Type
Book Built Issue IPO
Face Value
Rs. 10 per equity share
IPO Price
Rs. 60 to 70 per equity share
Market Lot
26 Shares
Min Order Quantity
26 Shares
Listing At
BSE, NSE
Issue Size
[.] Eq Shares of 10
(aggregating up

3,000.00 Cr)
Fresh Issue
[.] Eq Shares of 10
(aggregating up to 1,500.00 Cr)
Offer for Sale
[.] Eq Shares of 10
(aggregating up to
3,500.00 Cr
Nuvoco Vistas IPO GMP: Nuvoco Vistas IPO GMP today Is rs. 40 and the expected listing price by the grey market in regard to this public issue is 610 ( 570 + 40) — aggregating to listing premium of around 7 per cent.
Lot size of 26 shares
The lot size of 26 shares has been fixed for IPO subscription. According to the upper price of the price band, investors will have to invest at least Rs 14820.
35 percent of the IPO is reserved for qualified institutional buyers, 35 percent for retail investors and 15 percent for non-institutional investors.
Also Check Upcoming IPO
CarTrade Tech Ltd IPO Details, Allotment Status, Result, GMP, Listing Dates
Devyani International IPO GMP Live Today, Allotment Date & Status
After the success of the IPO, it will join the league of UltraTech Cement, Shree Cement, Ambuja Cements and ACC.
ICICI Securities, Axis Capital, HSBC Securities and Capital Markets India, JP Morgan India and SBI Capital Markets are the lead managers to the issue and Linktime India Private Limited is the registrar.
The money raised will be used for
The company plans to use the money raised from the IPO to repay/prepayment/redemption in whole or in part a debt of Rs 1350 crore. Apart from this, this money will be used for general corporate purposes.
Nuvoco Vistas is the fifth largest cement company in the country in terms of capacity and the largest in eastern India.
It has 11 cement plants consisting of five integrated units, five grinding units and one blending unit.
Talking about domestic competitors, Nuvoki Vistas's competitors are UltraTech Cement, Shree Cement, Birla Corporation, Dalmia Bharat Cement, Ambuja Cement and Wonder regional companies.
Nuvoco IPO Tentative Timetable
| | |
| --- | --- |
| IPO Open Date | Aug 9, 2021 |
| IPO Close Date | Aug 11, 2021 |
| Basis of Allotment Date | Aug 17, 2021 |
| Initiation of Refunds | Aug 18, 2021 |
| Credit of Shares to Demat Account | Aug 20, 2021 |
| IPO Listing Date | Aug 23, 2021 |
Nuvoco IPO Promoter Holding
| | |
| --- | --- |
| Pre Issue Share Holding | 95.24% |
| Post Issue Share Holding | 71.03% |