Bharti process for State Clerk cadre through MPSC
Mumbai: Minister of State for General Administration Dattatraya Bharane said that positive consideration will be given to fill all the clerical posts of government departments in the state through Maharashtra Public Service Commission.
A review meeting of matters related to the Maharashtra Public Service Commission (MPSC) was held at the Ministry under the chairmanship of Bharane. He was talking at the time.
The meeting was attended by MLAs Rohit Pawar, Sanjay Shinde, Atul Benke, Deputy Secretary General Administration Rahul Kulkarni, Geeta Kulkarni, Su. Mo. Mahadik, Joint Secretary, Maharashtra Public Service Commission Shri. H. Avtade etc was present at this time.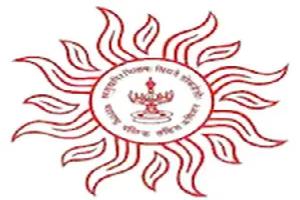 MPSC मार्फत राज्यातील लिपिक (CLERK) संवर्गातील पदांची भरती प्रक्रिया
राज्यातील युवांच्या विविध प्रश्नांबाबत राज्यमंत्री @bharanemamaNCP मामांची भेट घेतली.राज्यात सर्व विभागातील लिपिक संवर्गातील पदांसाठी स्वतंत्र परीक्षा न घेता एकच राज्यस्तरीय परीक्षा घेण्याच्या सूचना त्यांनी त्वरीत विभागाला दिल्या.यामुळं उमेदवारांचा वेळ व पैसा दोन्हीही वाचणार आहे. pic.twitter.com/jhzHtpO990
— Rohit Pawar (@RRPSpeaks) October 6, 2020
MLA Rohit Pawar had demanded that the meeting be held in connection with the candidates giving MPSC.
The Maharashtra Public Service Commission conducts recruitment process through MPSC for Group 'A' and 'B' category, Sub-Inspector of Police, Assistant Cell Officer, State Tax Inspector etc.
for certain Group C posts as well as for Clerk cadre in Greater Mumbai. However, in the rest of the districts in the state, most of the Group B non-Gazetted and Group C posts are recruited locally.
Therefore, the cost increases as the candidates have to apply anew each time, said Minister Dattatraya Bharane.
Join Us To Get Latest Updates
Please read the PDF advertisement for more details.
Also Read This
Arogya Vibhag Osmanabad CHO Exam Final Eligible List 2020
Arogya Vibhag Nanded CHO Exam Final Eligible and Ineligible List 2020
Pune Mahanagarpalika Recruitment Results 2020 | PMC Selection List
IIM Nagpur Bharti 2020 | IIM Nagpur Recruitment 2020