Prime Minister Ujjwala Yojana 2020 (PMUY) – Application Form, KYC Form Ujjwala scheme PM online application.
Under the Pradhan Mantri Ujjwala Yojana 2020, the Central Government has been made to allocate safe clean kitchen fuel to all the families of the country who still use old, unsafe and polluted fuel for cooking.
Pradhan Mantri Ujjwala PMUY Scheme 2020 was announced by the Central Government on 1 May 2016. Under Pradhan Mantri Ujjwala Yojana 2020 PMUY, the Government of India is providing domestic LPG to the APL and BPL and ration card holder women of the country.
The scheme is being implemented under the Ministry of Petroleum and Natural Gas of the Central Government.
Ujjwala Scheme Application Form – PMUY Scheme
Under PMUY Yojana, Central Government is providing financial assistance of Rs 1600 to all BPL and APL Ration Card Holding Family Women.
Pradhan Mantri Ujjwala Yojana PMUY 2020 Central Government providing LPG Gas Connection to all poor APL and BPL families of India The goal of the government is To apply under the Pradhan Mantri Ujjwala Yojana, the beneficiary women should be 18 years or older only then they can avail the scheme.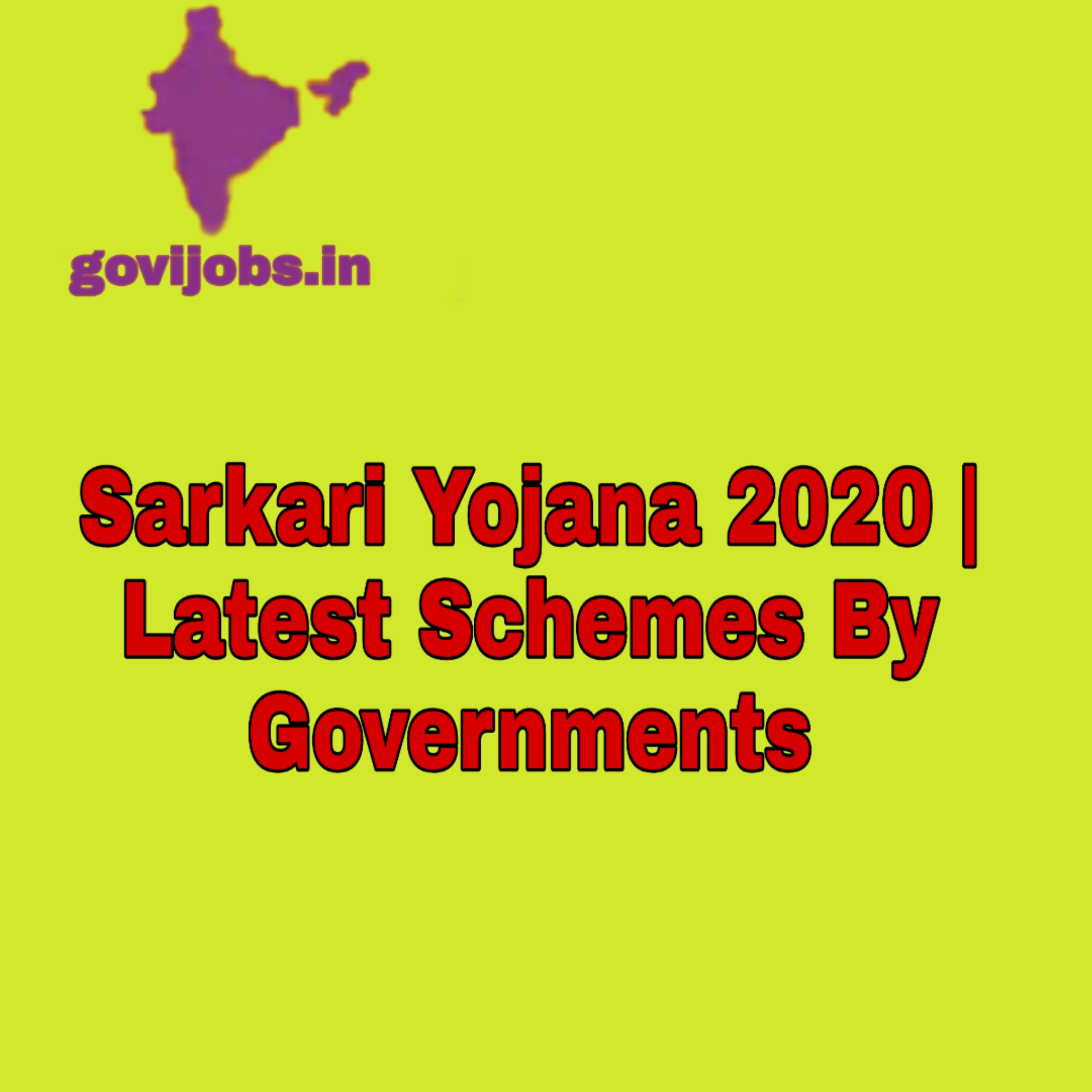 About PMUY Scheme
India is home to more than 24 Crore households out of which about 10 Crore households are still deprived of LPG as cooking fuel and have to rely on firewood, coal, dung – cakes etc. as primary source of cooking.
The smoke from burning such fuels causes alarming household pollution and adversely affects the health of Women & children causing several respiratory diseases/ disorders.
As per a WHO report, smoke inhaled by women from unclean fuel is equivalent to burning 400 cigarettes in an hour. In addition, women and children have to go through the drudgery of collecting firewood.

Pradhan Mantri Ujjwala Yojana (PMUY) 2020 aims to safeguard the health of women & children by providing them with a clean cooking fuel – LPG, so that they don't have to compromise their health in smoky kitchens or wander in unsafe areas collecting firewood.
Pradhan Mantri Ujjwala Yojana was launched by Hon'ble Prime Minister Shri Narendra Modi on May 1st, 2016 in Ballia, Uttar Pradesh. Under this scheme, 5 Cr LPG connections will be provided to BPL families with a support of Rs.1600 per connection in the next 3 years.
Ensuring women's empowerment, especially in rural India, the connections will be issued in the name of women of the households. Rs. 8000 Cr. has been allocated towards the implementation of the scheme. Identification of the BPL families will be done through Socio Economic Caste Census Data.

PMUY is likely to result in an additional employment of around 1 Lakh and provide business opportunity of at least Rs. 10,000 Cr. over the next 3 Years to the Indian Industry. Launch of this scheme will also provide a great boost to the 'Make in India' campaign as all the manufacturers of cylinders, gas stoves, regulators, and gas hose are domestic.

The launch of PMUY in Ballia was followed by launch of the scheme in Dahod in Gujarat by Petroleum Minister Shri Dharmendra Pradhan & BJP President Shri Amit Shah. PMUY has also been launched in several districts in UP & Bihar.
Pradhan Mantri Ujjwala Yojana PMUY 2020 Details
| | |
| --- | --- |
| Name of Scheme | PMUY Pradhan Mantri Ujjwala Yojana |
| Starting Date | 1st May 2016 |
| Purpose | To give LPG connections for women from BPL households and decrease air pollution and health harm. |
| Aim | LPG Gas connections among 5 Crore BPL households by the year 2018-2019. |
| Time | 3 Years 2016-17, 2017-18 and 2018-19 |
| Total Budget | Rs. 8000 Crore |
| Started By | Prime Minister Modi |
| Financial Assistance | Rs. 1600/- per LPG connection. |
| Scheme Category | Central Government Scheme |
| Eligibility | All Ration Card Holder Families |
| benefits | provide clean fuel LPG to poor families. EMI facility for meeting the cost of stove and refill. |
| Scheme Beneficary | Womens |
| official Website | pmuy.gov.in |

Objective of PMUY Pradhan mantri Ujjwala Scheme
The main objective of PMUY Yojana will be to promote clean LPG fuel in India, except impure fuel and protect the environment from contamination.
Women from families coming from below poverty line have to collect wood and cook food by burning the stove, its smoke damages the health of women and children. The use of LPG gas available under the Pradhan Mantri Ujjwala Yojana Will be protected. Promoting women empowerment through this scheme.
PM Ujjwala Yojana 2020 latest Update
Under this scheme, the central government is benefiting millions of poor families of the country. As you know, the problem of Corona virus epidemic is going on in the whole of India, due to which the Prime Minister first locked down 21 days, which has now been extended till May 3.
Due to which the poor people are facing problems in living their lives, the Finance Minister of our country, Nirmala Sitharaman Ji has made a new announcement under this scheme.
Under this PM Ujjwala Scheme, the poor families of the country. Free LPG cylinders will be provided by the central government to the beneficiary women of the country for the next three months.
PMUY Yojana 2020
This huge change has been made under the Prime Minister Ujjwala Yojana after the Honorable Prime Minister Shri Narendra Modi won 17 Lok Sabha Elections.
Now all ration card holders, whether APL ration card holders or BPL ration card holders, should be considered eligible for LPG Gas Light Scheme. Will go Under the PMUY LPG Gas Connection Scheme 2020, the Central Government provides a subsidy of Rs. 1600 to eligible beneficiaries on getting a new gas connection.
Amendment in Prime Minister Ujjwala Scheme 2020
The Government of India amended the Prime Minister Ujjwala scheme in the year 2018. In this amendment various types of changes in the guidelines were made by the government. When the scheme was launched, the scheme was covering 5 crore BPL families of the country.
But after making amendments, 8 crore families were covered under this scheme till 2019-20. To successfully run this scheme, the government launched the expanded Pradhan Mantri Ujjwala Yojana. You have to click here to know the amendments made under the Prime Minister Ujjwala scheme 2020.
Beneficiaries of Pradhan Mantri Ujjwala Yojana2020
All those listed under SECC 2011.
Key facts of PM Ujjwala scheme
Benefits of Ujjwala scheme PM 2020
The benefit of Ujjwala scheme PM 2020 will be made available to women over 18 years.
PMUY Scheme state-wise connection distribution
| | |
| --- | --- |
| Name of the States | Total Connections Provided |
| Andaman & Nicobar Islands | 13,103 |
| Andhra Pradesh | 3,90,998 |
| Arunachal Pradesh | 44,668 |
| Assam | 34,93,730 |
| Bihar | 85,71,668 |
| Chandigarh | 88 |
| Chhattisgarh | 29,98,629 |
| Dadra and Nagar Haveli | 14,438 |
| Daman and Diu | 427 |
| Delhi | 77,051 |
| Goa | 1,082 |
| Gujarat | 29,07,682 |
| Haryana | 7,30,702 |
| Himachal Pradesh | 1,36,084 |
| Jammu and Kashmir | 12,03,246 |
| Jharkhand | 32,93,035 |
| Karnataka | 31,51,238 |
| Kerala | 2,56,303 |
| Lakshadweep | 292 |
| Madhya Pradesh | 71,79,224 |
| Maharashtra | 44,37,624 |
| Manipur | 1,56,195 |
| Meghalaya | 1,50,664 |
| Mizoram | 28,123 |
| Nagaland | 55,143 |
| Odisha | 47,50,478 |
| Puducherry | 13,566 |
| Punjab | 12,25,067 |
| Rajasthan | 63,92,482 |
| Sikkim | 8,747 |
| Tamil Nadu | 32,43,190 |
| Telangana | 10,75,202 |
| Tripura | 2,72,323 |
| Uttar Pradesh | 1,47,86,745 |
| Uttarakhand | 4,04,703 |
| West Bengal | 88,76,053 |
PMUY Helpline number
We have provided you all the important information related to the Prime Minister Ujjwala scheme in this article. If you are still facing any kind of problem, then you can solve your problem by contacting the helpline number. The helpline number is 1906 and 18002333555.
Eligibility of Pradhan Mantri Ujjwala Yojana
Applicant must be female.
Applicant must be past 18 years of age.
Applicant should be below poverty line.
Applicant must have bank account
The applicant should not already have a LPG connection.
Prime Minister Ujjwala Yojana 2020 document
BPL certificate issued by Municipality President (Urban Area) / Panchayat Pradhan (Rural Area)
Identity certificate (Aadhaar card or voter ID card)
BPL Ration Card
Aadhaar number of all family members
Passport size photograph
residence certificate
caste certificate
Jan Dhan Bank Account Details / Bank Passbook
Declaration of 14 points in the prescribed format signed by the applicant.
How to apply in Pradhan Mantri Ujjwala Yojana 2020?
If the interested woman wants to apply in the Prime Minister Ujjwala scheme, then she can download the application form from our website and can also download it from the official website of the scheme.
After this, fill the information asked in the application form like Aadhar card number, mobile number, name, address etc. correctly.
After this, attach all your documents with the application form and submit it to your nearest gas agency.
Your LPG gas connection will be issued by the gas agency officer within 10 to 15 days after verifying your application form and all documents.
Importants Links For PMUY Yojana 2020
Official Website – Click Here
Apply Online Registration – Click Here
UJJWALA KYC FORM HINDI – Click Here
UJJWALA KYC FORM ENGLISH – Click Here
UJJWALA FORM HINDI – Click Here
Join Us To Get Latest Updates
Also Read This
Maharashtra Solar Pump Yojana Online Application | महाराष्ट्र सोलर पंप योजना
ZP Satara Bharti 2020 Result – ZP Satara Recruitment Final Selection List
Millenium College Nagpur Bharti 2020 | Apply for 12 posts Here
Amazon Quiz 4 september 2020 Answers | Win Exciting Prizes
MSRTC Bharti 2020 | MSRTC Recruitment 2020 Apply Here